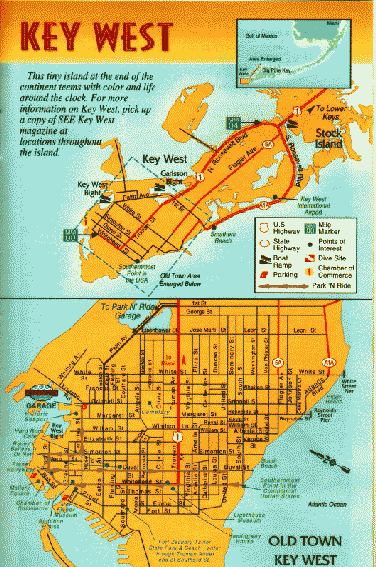 Key West, the southernmost point of the USA, 90 miles from Cuba, home of Hemingway and Jimmy Buffet, capital of the Conch republic, home to large fleet of shimprers.

The island has a distinctive mix of modern and old architecture, galleries, museums, theaters, restaurants. It is famous for its many writers and artists but above all for the sunset celebrations at Mallory square, a ritual that you can not miss. Street performer of all kind, jugglers, animal trainers, clowns, artists entertain all those that show up for the nightly events.

Smathers beach offers great swimming, boat rentals and vendors selling food and drinks.

Do not miss the Conch Tour train, a pleasant a leisure tour of old Key West, the large aquarium or the Mel Fisher museum of the Atocha treasures.